You don't always get to know the person who created a piece of your home.
In a world where everything is mass-produced and machine-made, Winnie, our head SoftRock Living craftsman, is instead responsible for the crafting of the Bohemian and other SoftRock products. Apart from creating the bean bags and cushions that end up in homes and offices, she also works closely with the SoftRock designers in perfecting and improving new designs. Winnie took some time off to share an insight into her craft.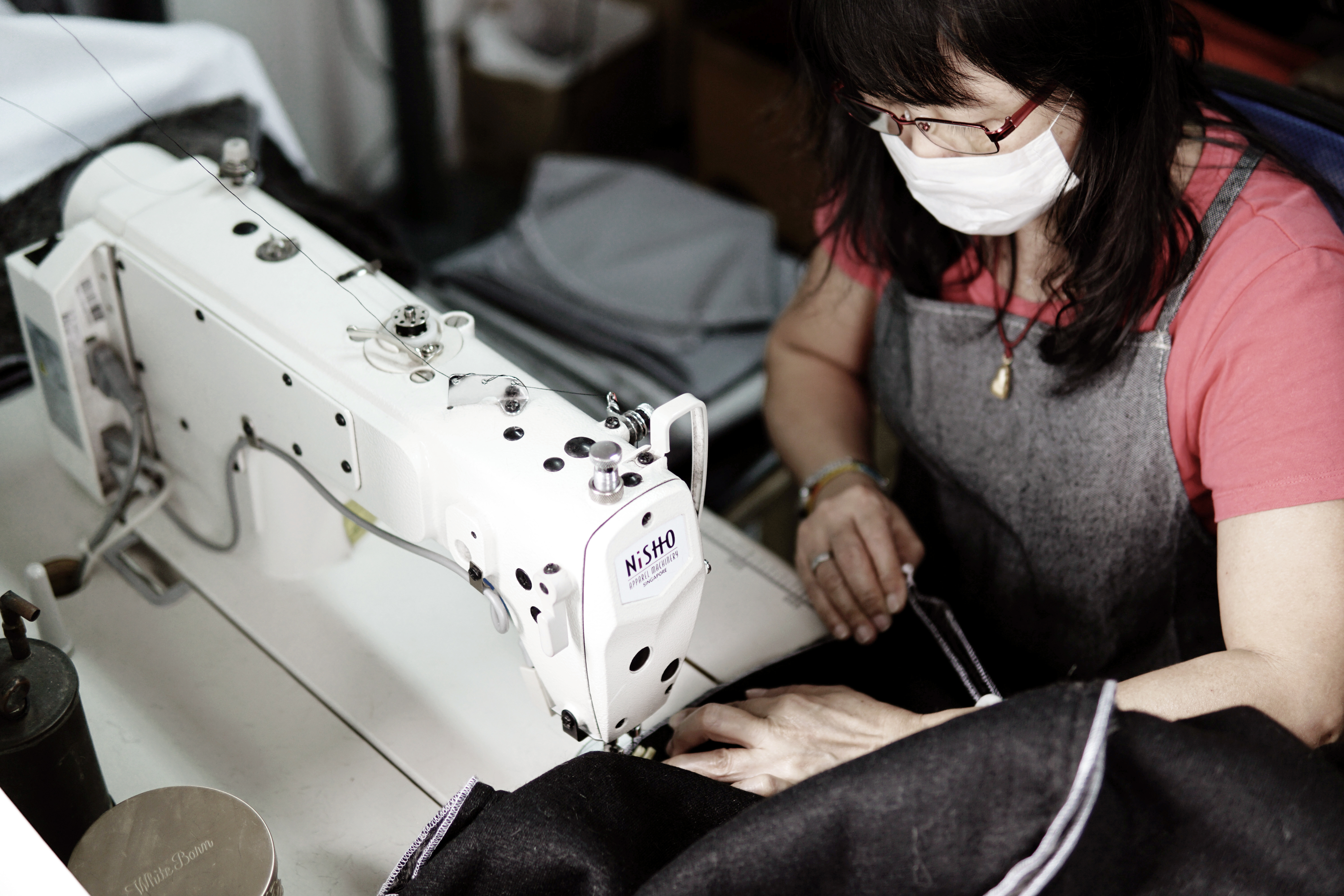 Needle and thread has been Winnie's vocation at the young age of sixteen, training for four years in a sewing academy. The Singaporean mother of two subsequently honed her craft while apprenticed to a master gown-maker from Shanghai, where her skill improved tremendously over the next few years.
According to Winnie, sewing evening dresses requires one to impart a delicateness to one's workmanship; it is this very delicateness that she brings into creation of a SoftRock bean bag. This, her meticulous attention to detail and her steady hands ensure that each and every SoftRock Living product is a well-made item that is not only beautiful, but durable and safe. As a perfectionist, Winnie will refuse to release a SoftRock for selling until it meets her own personal satisfaction.
In Winnie's opinion, some things turn out better when hand-crafted. "Detail is very important", she explained, "and being delicate affects the final look of the product." Also, hand-sewing definitely brings out a certain "three-dimension-ness" to the finished product. Unlike a mass-produced item where each worker sews a small part of the whole product over and over again, and speed is prioritised over quality, each SoftRock product is sewn from scratch to completion. This takes longer, but the artisans at SoftRock Living then have a complete understanding over the entire product and a sense of ownership and creation leads to every SoftRock product being made with more care and precision. Every SoftRock product starts with the end already in the artisan's mind.
When quizzed about the materials used in SoftRock Living products, Winnie explained that in general, the fabrics are softer and more elastic. Experience is needed to be able to control the materials and to give a flawless stitch.
"My favourite SoftRock bean bag to make is the Bohemian. It looks nice, is comfortable, and the design is challenging" Winnie shared. "The curves on the Bohemian are hard to get the hang of," she added, with just a hint of pride.
"I get satisfaction from creating and seeing the completed product, at the same time, improving on my craft" Winnie responded, when asked about what she enjoys about her work here. "I also enjoy being able to solve challenges that arise during the design process of a new product or a bespoke SoftRock bean bag."
When not hard at work at the SoftRock Studio, Winnie enjoys spending time gardening, and making local goodies like Nonya Bazhang for her family and friends.