The 
Bohemian
 is a fusion of classic and unconventional. Marrying the sleekness of a recliner with the comfort of a bean bag, this lounger could not possibly get any better.
But it did.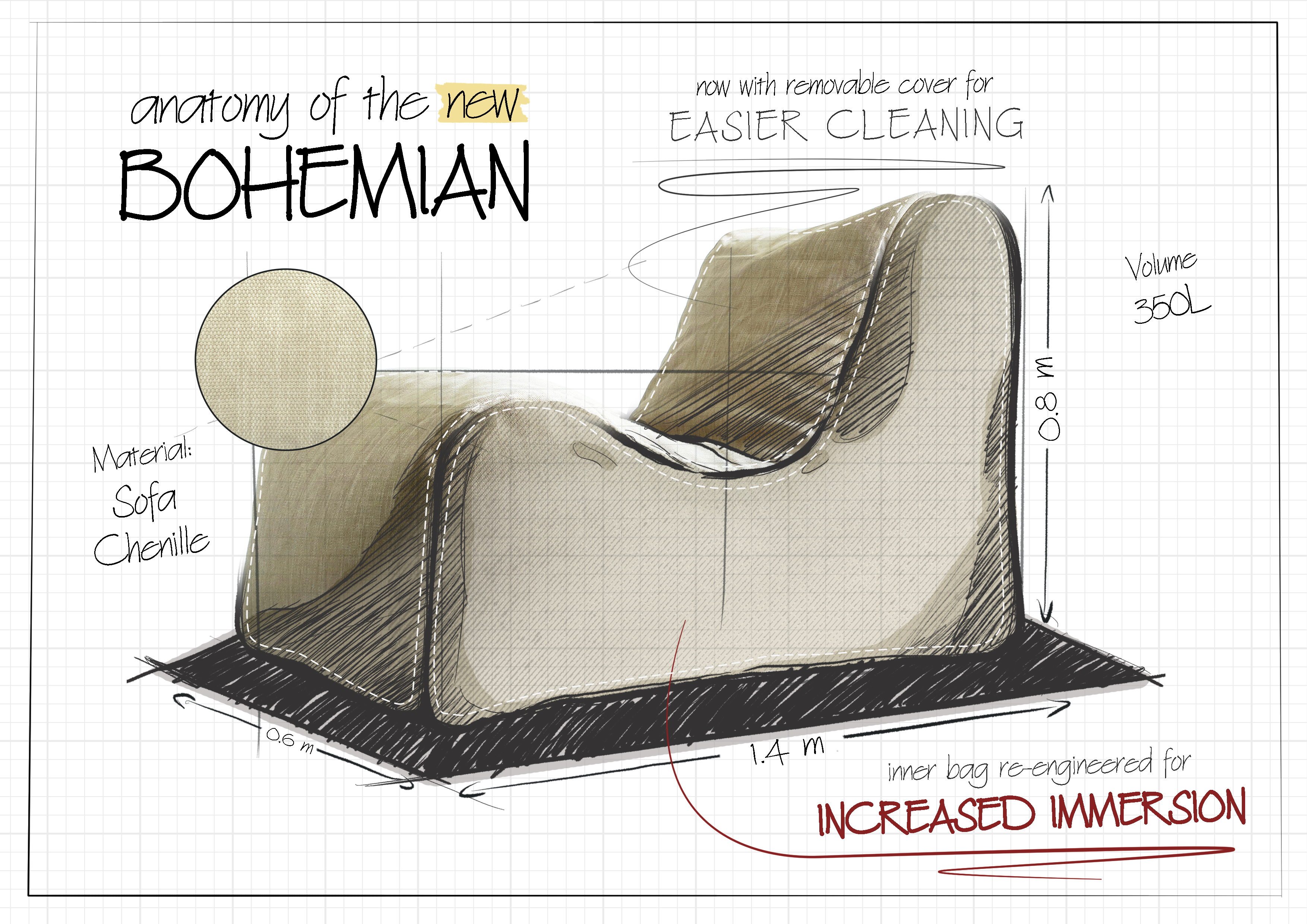 Never satisfied with resting on their laurels, the designers at SoftRock Living have tinkered under the hood so to speak, and have produced an entirely different Bohemian under the covers. Literally. The Bohemian's cover is now entirely removable, which makes cleaning by machine washing now possible, if you wanted to.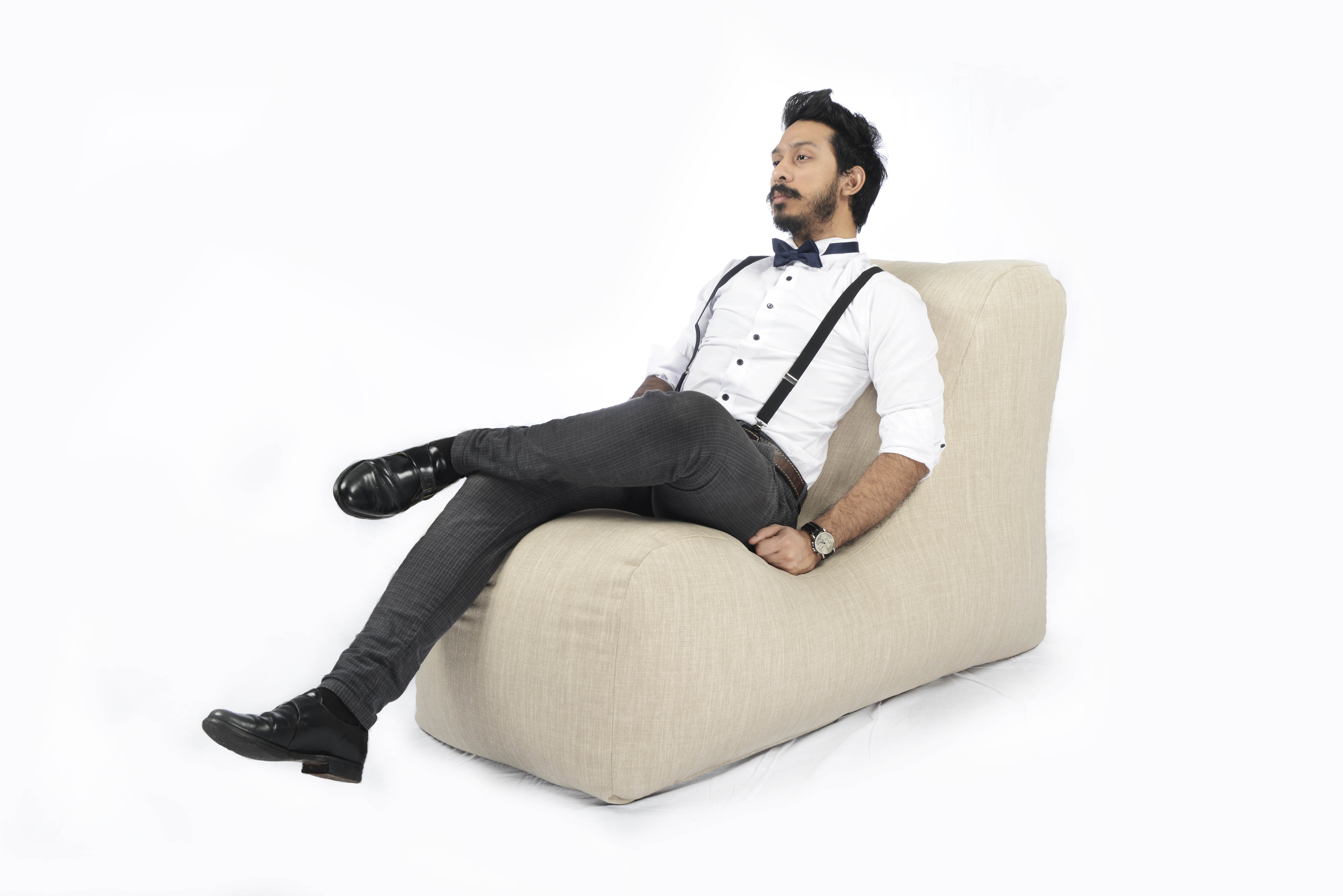 But that's not all. The inner bag, a durable fabric bag which snugly fits into the cover, has its own added features. apart from a high quality child-proof zipper to prevent accidental opening, the Bohemian inner bag has certain structural designs that allow the owner to sink in even more snugly than before.
With the new and improved design, the Bohemian retains the sofa chenille fabric that so wonderfully and deliberately complements, even enhances, a chic interior. On the surface, nothing has changed. On the inside, everything has.