BOHEMIAN
Bean Bag Recliner
The SoftRock Bohemian™ is the pinnacle of bean bag furniture design. Constructed out of the the finest materials and engineered for superior comfort, the Bohemian lounger completes the living room experience, or any other chamber for that matter. Perfect for both home entertainment and lounging, the Bohemian is unreasonably aesthetic for something that gives so much comfort.
The Bohemian's cover is now entirely removable, which makes cleaning by machine-washing possible, if you wanted to. But that's not all. The inner bag, a durable fabric bag which snugly fits into the cover, has its own added features. Apart from a high quality child-proof zipper to prevent accidental opening, the Bohemian inner bag has certain structural designs that allow the owner to sink in even more snugly than before.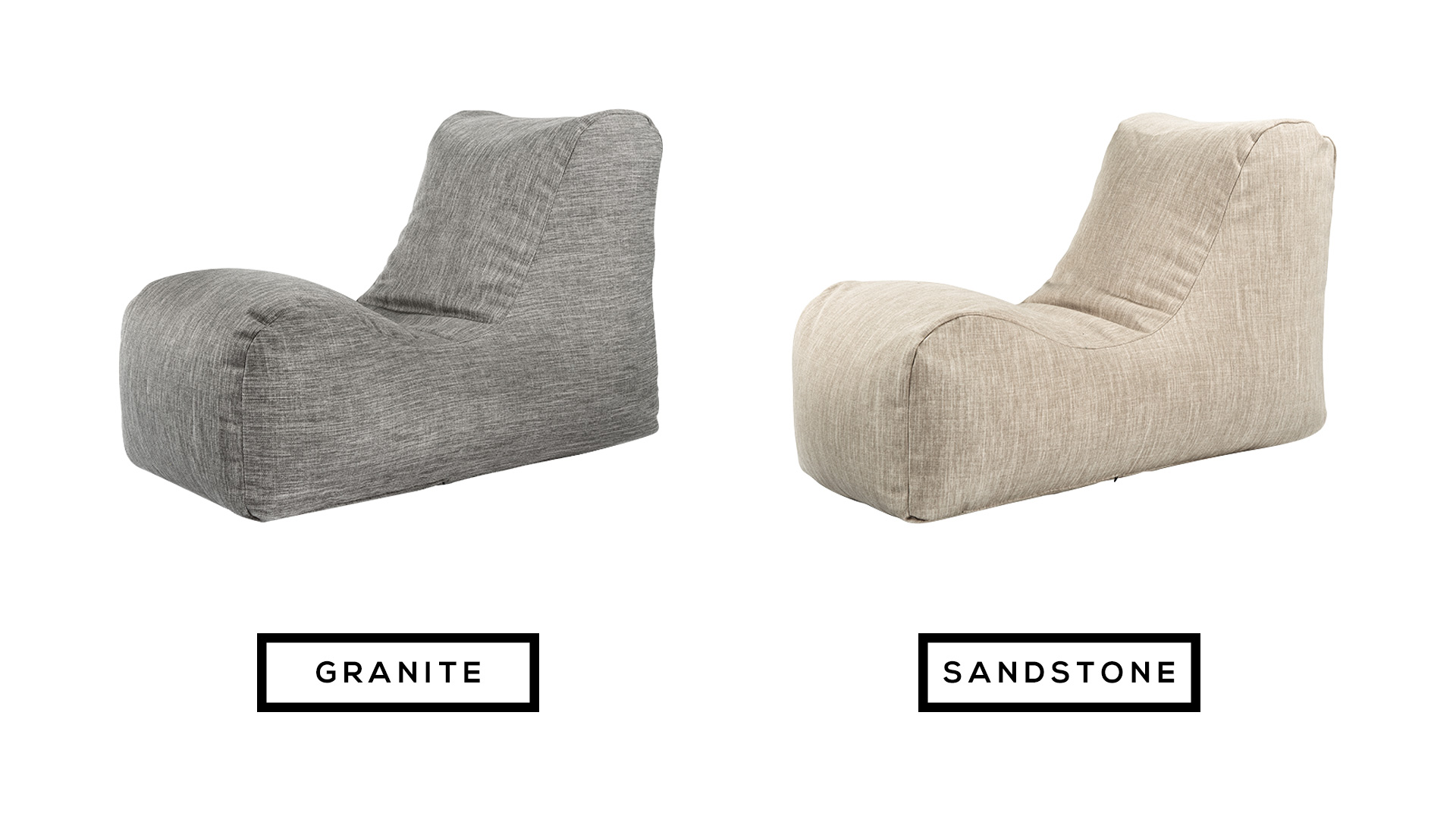 SPECIFICATIONS AND DETAILS
Size: 1.4m (L) x 0.6m (W) x 0.8m (H)
Volume: 350L
Material: Sofa Chenille
CLEANING INSTRUCTION
Remove the cover and hand or light machine wash. Wash separately. Line dry.
REJUVENATION
May be rejuvenated by adding bean bag pellets to the inner bag, and it is the nature of the filling to compress after regular use.
DESIGNED TO BE SAFE
SoftRock Living Bean Bags are designed to be safe and is installed with a high quality YKK™ child-proof zipper. This zipper may be released by sliding a paper clip through. Naturally, the best prevention is education.