The Dionysus™ imbues a hint of decadence into the Owners' decor. With a synthetic shaggy fur cover, the Dionysus will convert the most reined-in of guests with its uninhibited comfort. Being truly one-of-a-kind, the Dionysus makes a natural conversation piece, yet remains unobtrusive in design.
Available in two sizes, the Dionysus cover conceals a durable polyester inner bag. The result is a pouffe with a machine washable removable cover, and more resilience and safety than the common bean bag.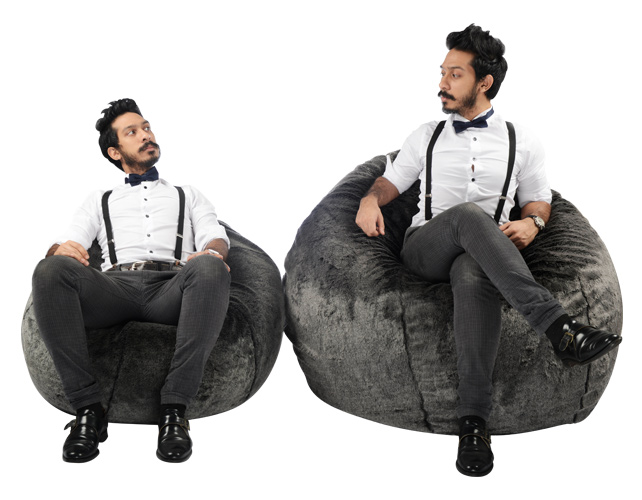 SPECIFICATIONS
DIONYSUS SIZES
Large: 1.1m (W) x 1.0m (H) Volume: 540L
Medium: 0.8m (W) x 0.65m (H) Volume: 250L
Material: Synthetic Fur cover; polyester inner bag
CLEANING INSTRUCTIONS
Remove the cover and hand or light machine wash. Wash separately. Line dry.
REJUVENATION
The Behemoth can be topped up with EPS pellets via an opening when necessary.
DESIGNED TO BE SAFE
SoftRock Living Bean Bags are designed to be safe; the Behemoth uses a high quality YKK™ child-proof zipper which may be released by sliding a paper clip through. Naturally, the best prevention is education.